Lottery Number Generator
Our Lottery Number Generator can generate sets of Random Numbers. You determine how many numbers you need (6 for the UK National Lottery) and how many sets you need (one for each ticket).
The Numbers can be displayed and printed horizontally or vertically, sorted or in the order they were generated.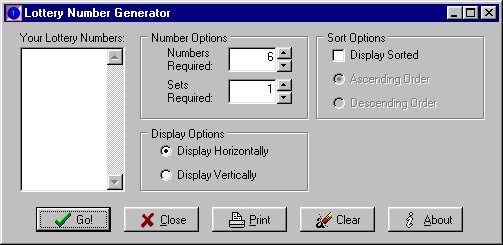 System Requirements:
Windows 95 or higher, 486 DX2-66processor or higher, 1Mb hard disk space, Printer.